I'm very excited about it. This thing get's me higher than my bong... and with less pot.

I think I'm naming her Aurora, but if you have a better name idea, shoot fasho.

Happy paper trails, stoner buddies!

Jocie, OUT.


I look completely fucking skanky this morning, so apologies.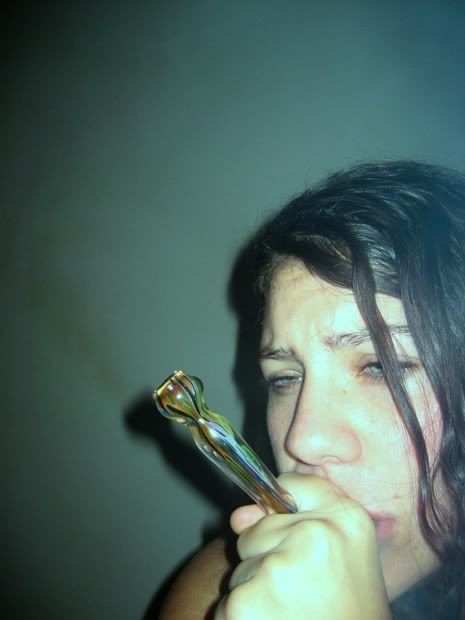 The light blue stripes are shimmery, but not like Dichro.